RDS National Craft Competition 2014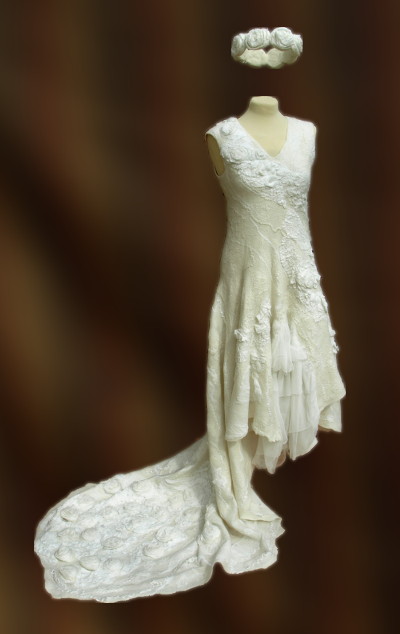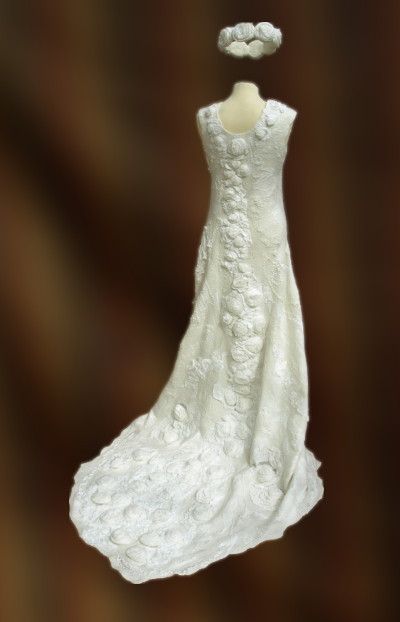 Wedding Dress and Head Piece
This dress was made a single wet felted piece, there are no seams or joins. It was then hand rolled and worked to a fitted form on a manquin. The felt flowers were formed in the laying out stage, prior to the rolling.
This was selected for the finalist's exhibition in the RDS and will subsequently travelled to an exhibition in the Hunt Museum in Limerick.
Below is the dress modelled for the Feltmakers Ireland Fashion Show in 2015, together with the Fairy Dress from the 2013 RDS Craft Competition Finalist Exhibition.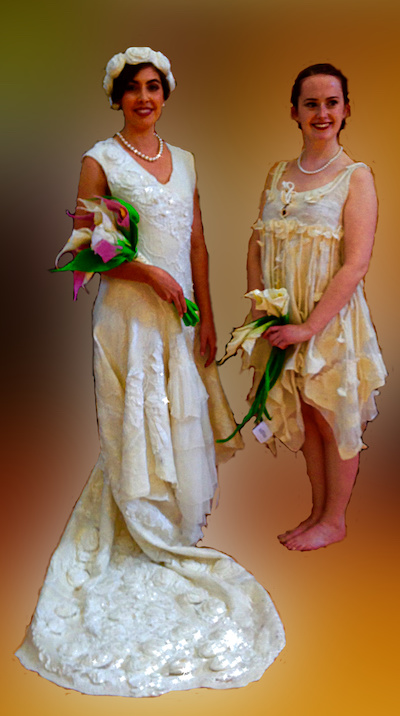 This is a detail from the dress showing the flowers.