RDS National Craft Competition 2016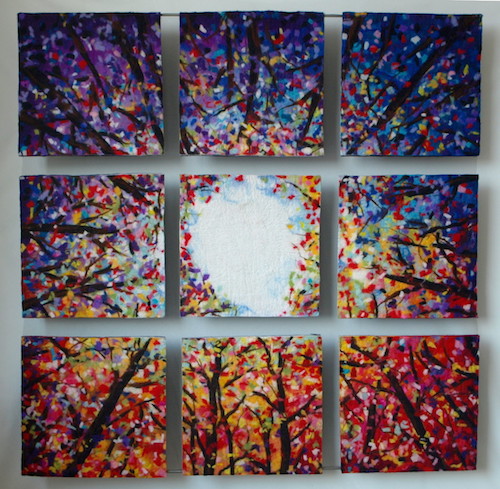 Woodland Clearing
Walking through the woods, on entering a sunlit clearing, you look up and see the trees stretching to the overhead sun.
The piece is made from felted merino wool and silk, then cut and mounted on netting to create a tableau of images.
It is mounted slightly forward of the wall to allow the individual squares to cast shadows and create depth.